Event. Consume for Bonus
Dear players,
This Consume for Bonus is coming now! All the reward are wonderful and rich. You can gain corresponding box named Mastery Box1 and Arm Piece Gift as long as your Consuming during the event reaches the specified amount. Also you can Get God C.Wenji Bag at the top position. Join this fantastic event and try your best to get more items!

Time: Maintenance completed Apr.2nd - Apr.3rd 23:59 (GMT+8)
Server: S1 - S109
Rewards:

Arm Piece Gift: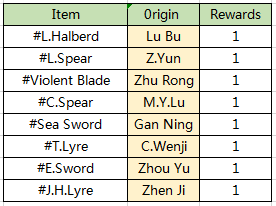 Mastery Box1: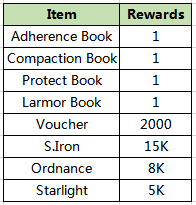 God C.Wenji Bag: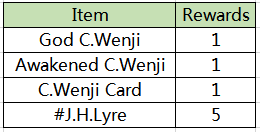 Notes:
1.You can only claim once in this event.
2.The event lasts from Maintenance completed Apr.2nd to Apr.3rd 23:59 (GMT+8)
3.Please do not consume at the end of the event.
4.Before you claim the rewards, please make sure your bag has extra space or you will lose the rewards.