The
new version
coming strikingly,
with great functions and better optimization
, can't wait to see it with you!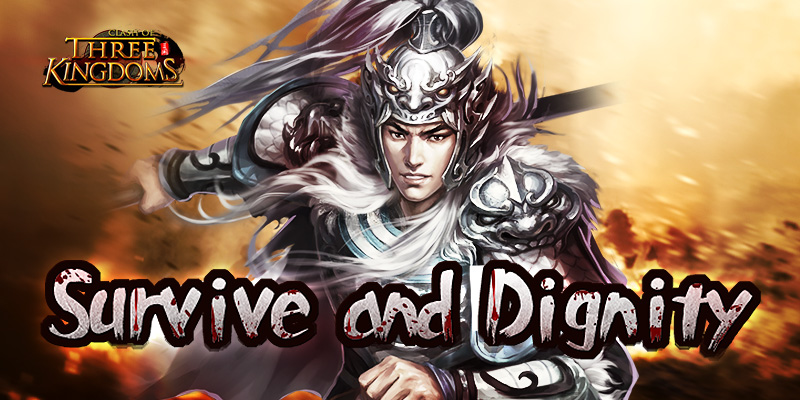 1.
Enemies' horn sounds everywhere. Are you still anxious about the weak strength?
New Awakened Heroes and new Special Hero
assist you come to the top of the Kingdoms!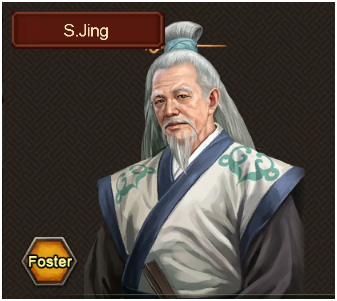 S.Jing
[Awakened Heroes]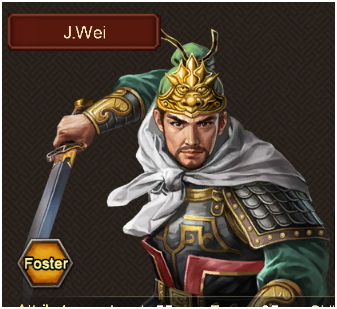 Awakened J.Wei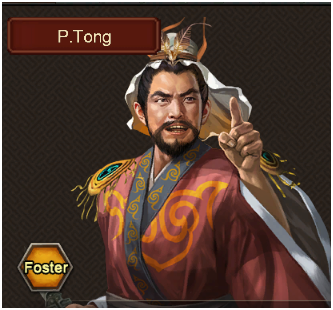 Awakened P.Tong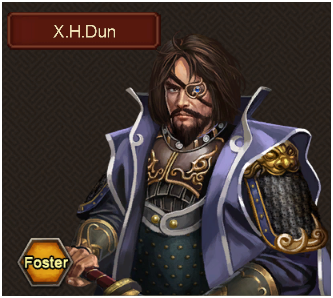 Awakened X.H.Dun
(1) Armscraft
① You can preview the Arms effect andits special effect by clicking the Arms
② Arms equipped or not will have an influence on the initiatives
③ Auto Sell function added in Armscraft shown below can help you sell what color of arms you've chosen and get cast at the same time.
(2)
Rewards and the NPC difficulty are increased in the
World Event
(3) Tech:
various type of tech added to increase your resources storage
(4) Exp Buff:
Buff obtained from events including Medal of Honor, Dirlls, etc are also be valid to Server Competition, Server Quest.
(5) Auto recruit:
Help your Hero recruit automaticallyonce getting enough food.
(6) Will of God(one of events in the Game):
an 10-timebuy button added to better your game experience
(7) Suit Works:
A display added to let you know timelyhow many S-Iron you still have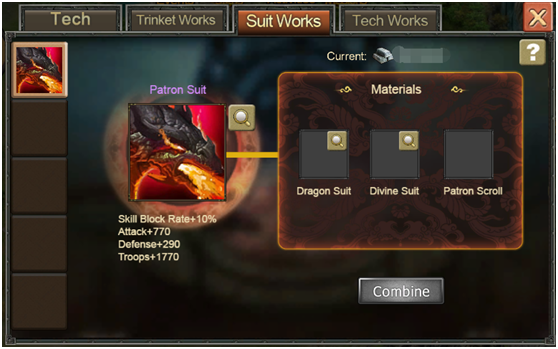 (8) Tech Works:
World Event and Slaves Capture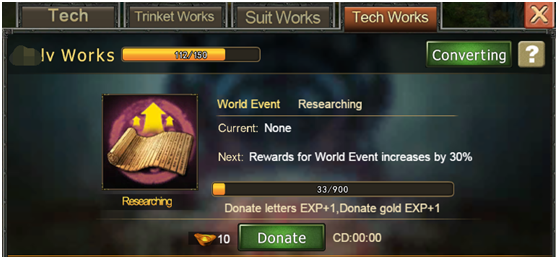 (9)
Increaseson the maximum number of
silver
(10) Foster:
The previous result will not be saved whenyou click Forster. Once the
Hide thesaving reminder
button you choose, there'll be no any reminder when savingthe results even if any negative attributes appears.
(11) Buff display: when the number of Buff displayed in the battle are more than 8, it'll be shown automatically inthe next line.
All data above is only for reference, please take the in-game as the precedence