When lords are fighting on battle fields, his family and friends would pray for his victory and return. [Bless] is added for lords to get useful resources and items so that they could defeat more enemies and return safely to their city.
[How to unlock]
Available after players reach Lv.20
[Function Interface]
Click
[Bless]
on the city page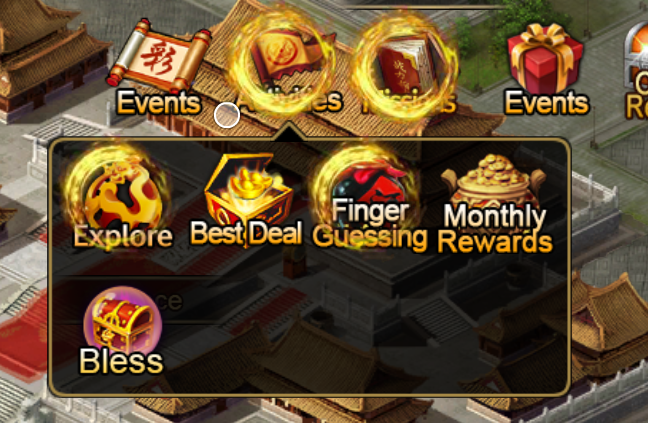 [Introduction]
Lords can choose two resources among many options and claim them the next day. Extra rewards are available after having blessed for seven consecutive days!
Fifty gold will be given to you as a gift when you unlock
[Bless]
.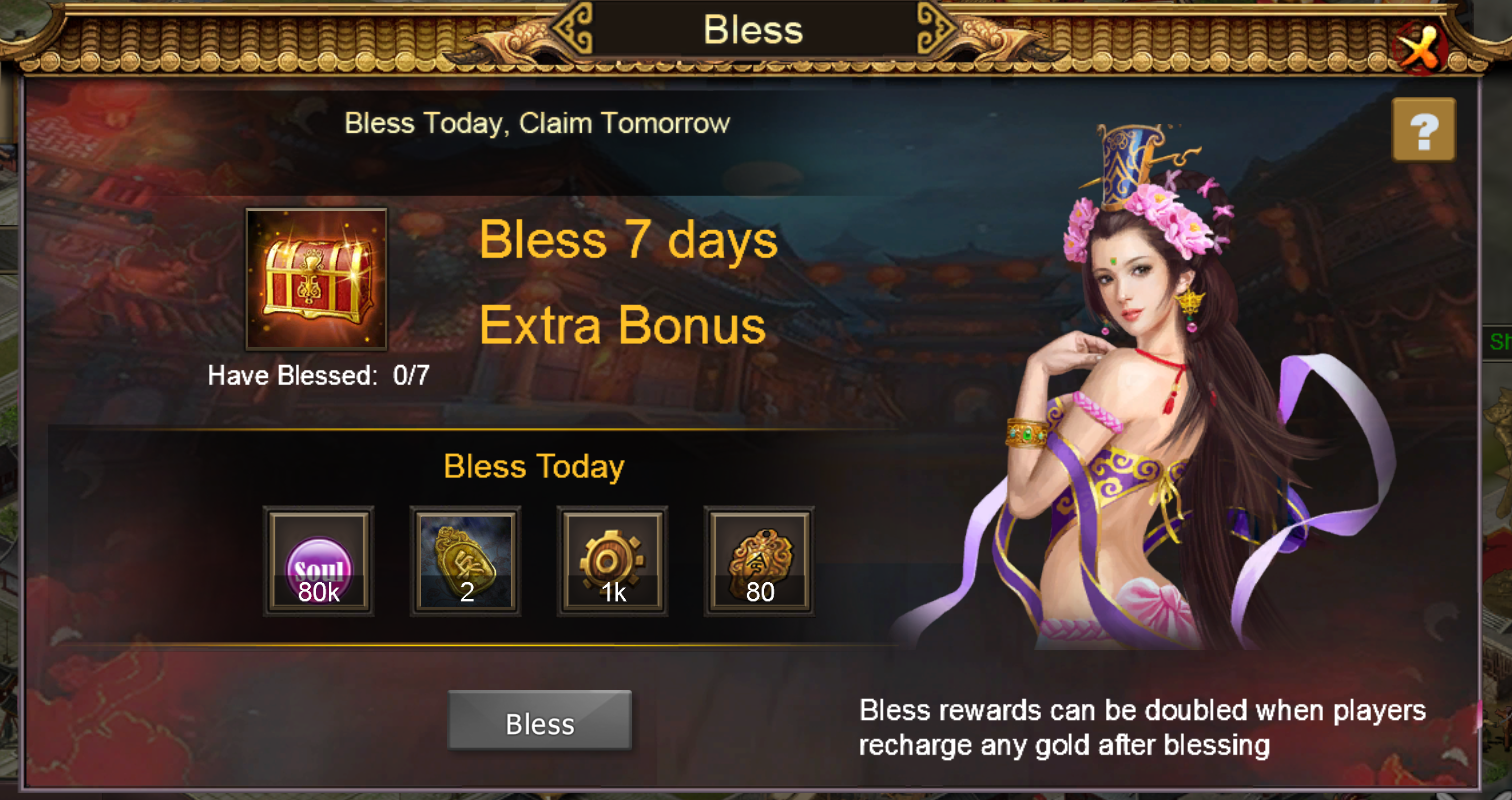 Players can choose two resources among four. Rewards will be doubled if they recharge any amount!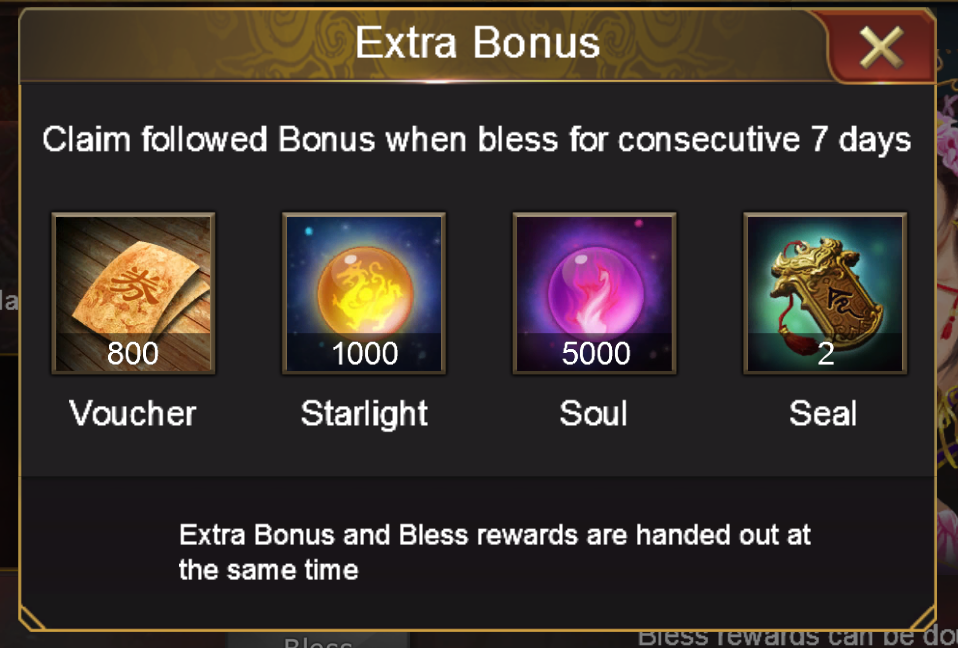 Bless has a cycle of seven days. Bless for seven consecutive days and you can get an extra reward. The number of blessing days will be recount from zero if there is an intermission within seven days.
1.Online rewards will be reset at 0:00 (GMT+8:00)
every day. Players can claim the rewards of they day before;
2.Basic rewards and extra rewards vary among players of different levels.
All data above are only for reference, please take the in-game as precedence.