[New Version] New System -- Treasure Trove
2019-11-15   From:Clash of Three Kingdoms
Finally Treasure Trove is available to players. You can open all the treasure map by killing hero or sieging on World Map, and then get the treasure. Don
'
t miss it.
Available after players reach Lv.
99
and
d
efeat
Sun Quan
in [
He Fei Xin Cheng
], then research corresponding Tech
[Entrance]
Lords can click
"
Treasure Trove
"
on Activity to enter after researching corresponding Tech
[Play Method]
During battle in World, players have probability to gain Map by killing hero or sieging. The limited numbers for gaining Map every day are 6 map. After gaining map, there is 10 minutes left until gained next 1 Map.
After opening map, the hint of treasure will be show on the aimed city, players should go the aimed city to gain Treasure.(each map only can open one treasure)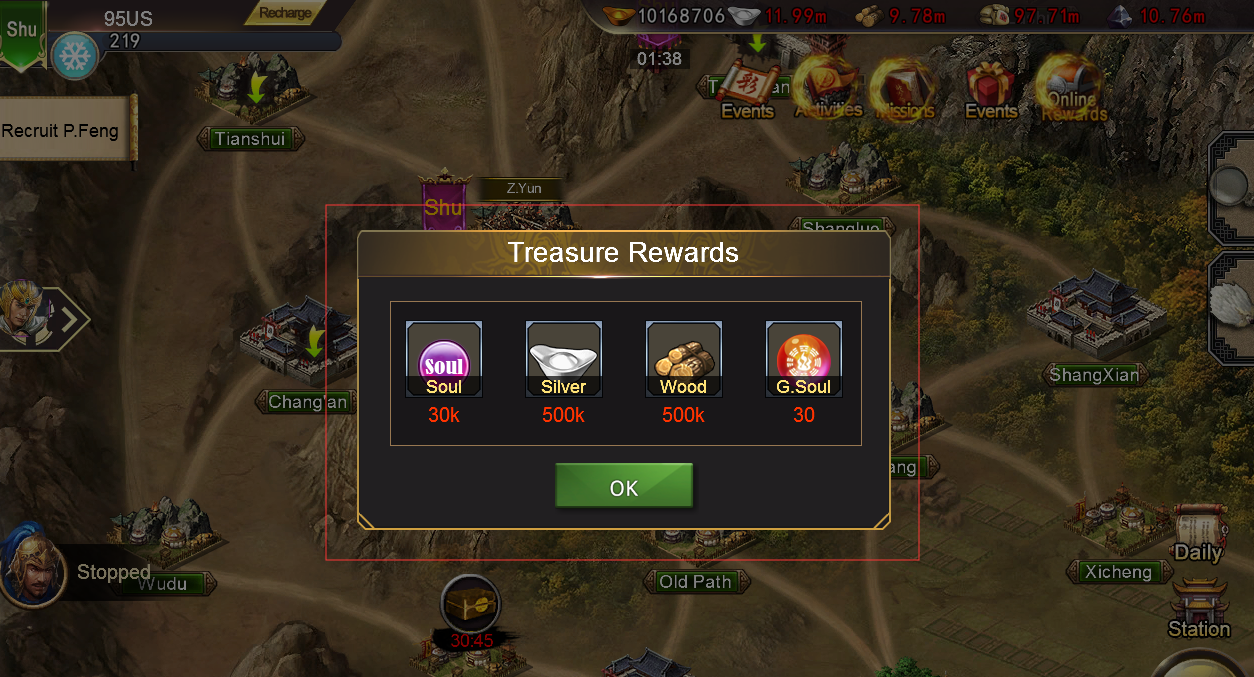 1. The city had slaughtered will not appear the treasure
2. The time for treasure existing in city is only 1 hour, after ending 1 hour, the treasure will be disappeared
3. The city which appears treasure is not own city, then player can not open treasure
4. Lords can give up treasure voluntarily, and then quickly open next map after giving up.
Players can send hero to city which appears treasure, then open treasure quickly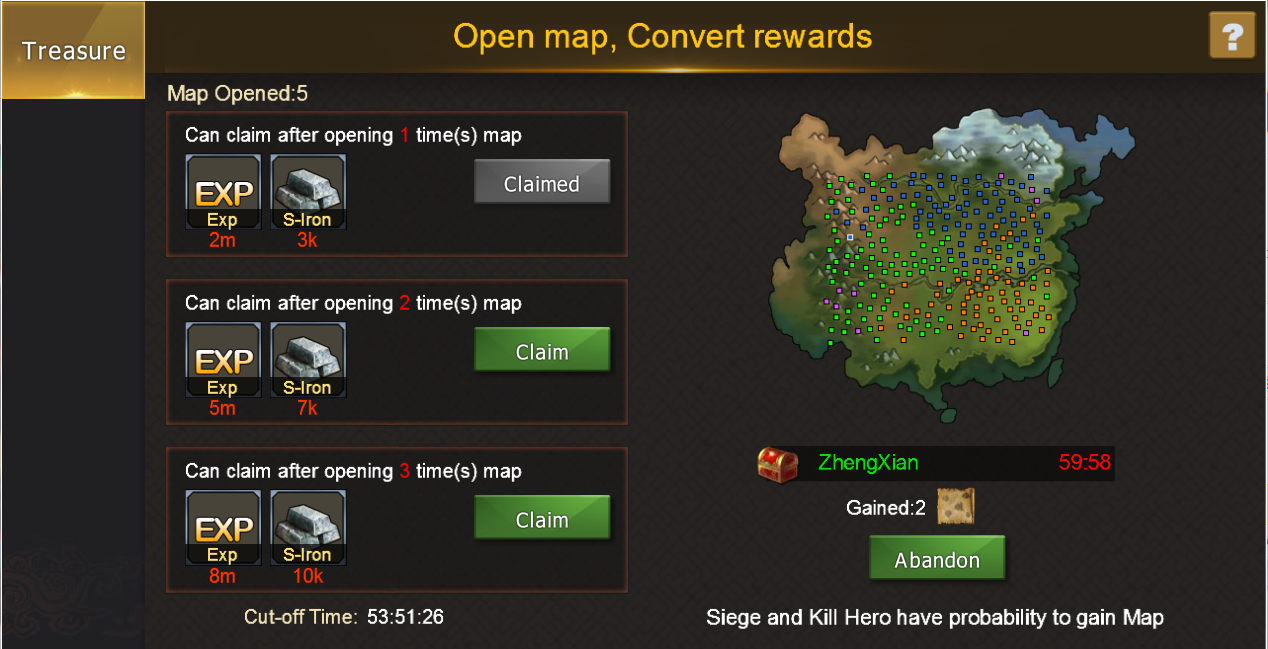 After open certain numbers of treasure, players can claim extra rewards according to numbers of opening treasure
1. The accumulated numbers of opening treasure will be cleared at 00:00 every Monday, so players should claim rewards before 23:59 every Sunday
2. The unopened map in this week and the unused treasure but had appeared in city will not be cleared at 00:00 o'clock on every Monday
3. Extra Rewards after finish certain Opened Map will send to you by mail
All data above are only for reference, please take the in-game as precedence.