Lord and ladies, our new version will be released tomorrow. It will last for about two and half hours from 12:30 on Jun.4th 2020. During that time your connection to the game will be interrupted. Thank you for your patience.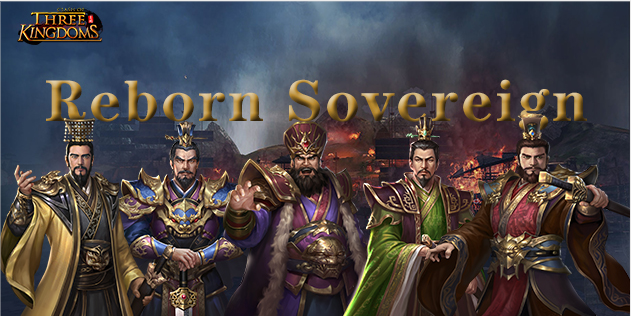 What' s New:
1.New Function: Warband Combo, Sovereign Combo and G.Bond Mall
2.New Hero: M.Chao-Reborn, C.Cao-Reborn, S.Quan-Reborn, Liu Bei-Reborn, D.Zhuo-Reborn,
S.M.Yan-Reborn
3.New Image Card: C.Wenji-Talented
4.New Cross Event: League Hegemony
Function Optimization:
1.Chariot System- Chariot releases with Words, and the releasing step has been cut down
2.Supremacy- Prepared Heroes can change equip by one-click when fight on Supremacy
3.Individual- Add Reward-Starlight above Lv.101, Add Reward-M.Soul above Lv.111
4.Explore- Add Rewards G.Soul and G.Bond
5.Best Deal- Add Resource M.Soul, Ordnance, G.Soul, G.Bond
6.Instance System- Increase the probability of Armament Scroll dropping in Instance
Notes:
1. Please update to the new version to experience the new functions.
* Start Time
12:30:00 Thur. Jun.4th 2020 (GMT+8, Server Time);
21:30:00 Wed. Jun.3rd 2020 (PDT);
00:30:00 Thur. Jun.4th 2020 (EDT);
04:30:00 Thur. Jun.4th 2020 (GMT).
Home:
http://www.heyshell.com/cot/
Forum:
http://bbs.heyshell.com/forum.php?gid=1
BuyPoints:
http://www.heyshell.com/pay/
Facebook:
https://www.facebook.com/ClashofThreeKingdoms